CINÉMA CHRONIQUE - CRITIQUE
Walkmovie.info vous dévoile la chronique du film : Le Mystère Henri Pick (2019) - Chronicle of the movie « Le Mystère Henri Pick » in English
En poursuivant votre navigation sur ce site, vous acceptez que des cookies soient utilisés afin d'améliorer votre expérience utilisateur et de vous offrir des contenus personnalisés : OK - Info Cookies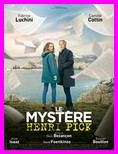 Sortie 6 mars 2019
Comédie de Rémi Besançon avec Fabrice Luchini, Camille Cottin, Alice Isaaz, Bastien Bouillon, Josiane Stoléru, Astrid Whettnall, Marc Fraize, Marie-Christine Orry. 1h40 – Sortie 6 mars 2019
Daphnée Despero est chargée de sélectionner les manuscrits chez la maison d'édition Gallimard. Son compagnon Frédéric, écrivain vient de publier un roman « La Baignoire » qui échappe à la consécration de quelques secondes d'antenne dans l'émission littéraire « Infinitif » présenté par l'incontournable critique Jean-Michel Rouche. C'est lors d'un week-end chez son père à Crozon, Daphnée découvre l'existence d'une bibliothèque singulière. Elle a réservé un espace pour les manuscrits refusés par les éditeurs. Par curiosité, elle s'y aventure et tombe sur un roman digne d'un chef d'œuvre. Il est signé Henri Pick. L'auteur est mort depuis deux ans. Sa veuve surprise de ce talent caché, puisque son époux n'était qu'un simple pizzaïolo. L'ouvrage publié, il rencontre un succès immense. Jean-Michel Rouche a tout de suite un doute sur la paternité de l'auteur. Au risque de perdre tout, il va mener une enquête pour démasquer l'imposteur. Coup de marketing où révélation d'un romancier à succès à titre posthume ?
« Le Mystère Henri Pick » nous emmène dans l'univers feutré de l'édition. Fabrice Luchini est excellent dans sa quête de vérité. Sa verve est juste, sans faire du Proust. Camille Cottin lui donne la réplique avec simplicité et charme. Alice Isaaz campe bien l'amour des lettres et l'ambition de dénicher le bijou littéraire. Bastien Bouille incarne la peur de l'échec de l'écrivain d'un premier roman.
« Le Mystère Henri Pick » vous fera passer un agréable moment pour découvrir un mystère entre les lignes visuelles du récit.
Phil Marso – 24 mars 2019 - www.walkmovie.info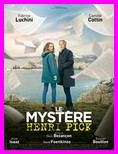 Sortie 6 mars 2019
Chronicle of the movie « Le Mystère Henri Pick » in English
Comedy by Rémi Besançon with Fabrice Luchini, Camille Cottin, Alice Isaaz, Bastien Bouillon, Josiane Stoléru, Astrid Whettnall, Marc Fraize, Marie-Christine Orry. 1h40 - Released March 6, 2019

Daphnée Despero is in charge of selecting the manuscripts at the publishing house Gallimard. His companion Frédéric, writer has just published a novel "The Bath" which escapes the consecration of a few seconds of antenna in the literary program "Infinitive" presented by the critical critic Jean-Michel Rouche. It was during a weekend with her father in Crozon, Daphne discovered the existence of a unique library. She reserved space for manuscripts rejected by publishers. Out of curiosity, she ventures there and falls on a novel worthy of a masterpiece. It is signed Henri Pick. The author has been dead for two years. His widow was surprised by this hidden talent, since her husband was just a pizza-maker. The published work, it meets a huge success. Jean-Michel Rouche immediately has a doubt about the paternity of the author. At the risk of losing everything, he will conduct an investigation to unmask the impostor. Marketing coup where revelation of a successful novelist posthumously?

"The Mystery Henri Pick" takes us into the cozy world of publishing. Fabrice Luchini is excellent in his quest for truth. His verve is right, without doing Proust. Camille Cottin gives him the reply with simplicity and charm. Alice Isaaz has a good love of letters and the ambition to find the literary gem. Bastien Bouille embodies the fear of the failure of the writer of a first novel.

"The Mystery Henri Pick" will make you spend a pleasant moment to discover a mystery between the visual lines of the story.