CINÉMA CHRONIQUE - CRITIQUE
Walkmovie.info vous dévoile la chronique du film : Black Widow (2021) - Chronicle of the movie « Black Widow » in English
En poursuivant votre navigation sur ce site, vous acceptez que des cookies soient utilisés afin d'améliorer votre expérience utilisateur et de vous offrir des contenus personnalisés : OK - Info Cookies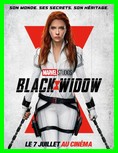 Sortie 7 juillet 2021
Film d'action de Cate Shortland avec Scarlett Johansson, Florence Pugh, David Harbour, Ray Winstone, Ever Enderson, Violet McGraw – 2h14 – Sortie le 7 juillet 2021-07-25
Natasha Romanoff, alias Black Widow se retrouve confronté avec son passé. Elle se souvient qu'elle vivait dans l'état américain de l'Ohio. Une famille sans histoire avec sa petite sœur Yelena. Jusqu'au jour où elle doit quitter subitement son domicile avec sa sœur et ses parents. Ainsi commence sa carrière au sein du KGB, sous la coupe de Dreykov. Mais voilà son mentor tient à contrôler toujours son réseau de jeunes filles délaissées qui sont devenues des veuves noires en puissance. Sont-elles conscientes de leur acte ? Yelena s'empare de l'antidote pour retrouver sa liberté. Black Widow va-t-elle accepter ses retrouvailles ? La chasse aux Avengers est ouverte !
« Black Widow » ne manque pas d'action avec le duo séduisant Scarlett Johansson, Florence Pugh. L'humour est présent à l'arrivé du père, le fameux Red Guardian. Même si vous n'êtes pas à la page côté Super-Héros Marvel, cet opus est bien rythmé avec un final époustouflant !
Phil Marso – 25 juillet 2021 - www.walkmovie.info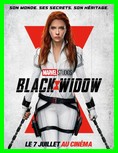 Release of the film on July 25, 2021
Cate Shortland Action Movie starring Scarlett Johansson, Florence Pugh, David Harbor, Ray Winstone, Ever Enderson, Violet McGraw - 2:14 - Released July 7, 2021

Natasha Romanoff, aka Black Widow finds herself confronted with her past. She remembers living in the US state of Ohio. A family without history with his little sister Yelena. Until one day she suddenly has to leave her home with her sister and parents. Thus began his career in the KGB, under the thumb of Dreykov. But here is his mentor insists on always controlling his network of abandoned young girls who have become potential black widows. Are they aware of their act? Yelena seizes the antidote to regain her freedom. Will Black Widow accept her reunion? The hunt for the Avengers is on!

"Black Widow" has no shortage of action with alluring Scarlett Johansson duo Florence Pugh. Humor is present when the father, the famous Red Guardian, arrives. Even if you are not up to date with Marvel Super Heroes, this opus is well paced with a breathtaking finale!