CINÉMA CHRONIQUE - CRITIQUE
Walkmovie.info vous dévoile la chronique du film : Le Chant du Loup (2019) - Chronicle of the movie « Le Chant du Loup » in English
En poursuivant votre navigation sur ce site, vous acceptez que des cookies soient utilisés afin d'améliorer votre expérience utilisateur et de vous offrir des contenus personnalisés : OK - Info Cookies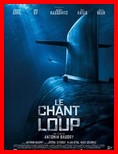 Sortie 20 février 2019
Drame de Antonin Baudry avec François Civil, Omar Sy, Reda Kateb, Mathieu Kassovitz, Paula Beer, Etienne-Guillou Kerven, Nicolas Van Beveren, Damien Bonnard. 1h55 – Sortie le 20 février 2019
« Chaussette », c'est le surnom du jeune sous-marinier Chanteralde qui à un don pour identifier les sons dans les profondeurs des océans. Lors d'une mission, il fait une erreur qui failli coûter la vie à tout l'équipage d'un sous-marin nucléaire. De retour sur le sol français, il cherche à comprendre sa faute professionnelle. C'est à ce moment-là, qu'il rencontre la libraire Diane. Le repos du guerrier est de courte duré, puisque le syndrome russe se manifeste dangereusement.
Amateur de film d'action « Le Chant du Loup » répond à toutes les attentes avec un zoom sur la vie de sous-marinier et ses codes militaires à la rigueur silencieuse comme les fonds-marins. Le choix du casting est judicieux avec un Omar Sy qui n'en fait pas des tonnes. Reda Kated la rigueur militaire jusqu'au galon. Mathieu Kassovitz un peu électrique. François Civil montre la fragilité de son métier et l'aspect psychologique pour être à la hauteur de sa mission. Un comédien que l'on retrouve dans « Celle que vous croyez ». Quelques coups de théâtre vont pimenter le suspens, même si les russes sont toujours les coupables idéales.
« Le Chant du Loup » n'a rien à envier des productions américaines qui ont déjà traité le sujet. La mission atteint son objectif avec une réflexion sur la dissuasion nucléaire.
Phil Marso – 12 mars 2019 - www.walkmovie.info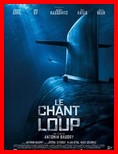 Chronicle of the movie « Le Chant du Loup » in English
Antonin Baudry's drama with François Civil, Omar Sy, Reda Kateb, Mathieu Kassovitz, Paula Beer, Etienne-Guillou Kerven, Nicolas Van Beveren, Damien Bonnard. 1h55 - Released on February 20, 2019

"Sock" is the nickname of the young submariner Chanteralde who has a gift to identify sounds in the depths of the oceans. During a mission, he made a mistake that almost cost the life of the entire crew of a nuclear submarine. Back on French soil, he tries to understand his professional misconduct. That's when he meets the bookseller Diane. The warrior's rest is short-lived, as the Russian syndrome manifests itself dangerously.

Action movie lover "Le Chant du Loup" meets all expectations with a zoom on the life of submariner and its military codes to the silent rigor as the seabed. The choice of casting is wise with an Omar Sy who does not make tons. Reda Kated the military rigor up to the gallon. Mathieu Kassovitz a little electric. François Civil shows the fragility of his profession and the psychological aspect to live up to his mission. A comedian found in "The one you believe". Some theatrics will spice up the suspense, even if the Russians are still the ideal culprits.

"Le Chant du Loup" has nothing to envy of American productions that have already treated the subject. The mission achieves its objective with a reflection on nuclear deterrence.